---
---
Miércoles, 23.11.11
En vísperas de huelga general, El Cuaderno de Saramago recibe un texto de José Saramago leído en una conferencia en 1999.
Para leer aquí.

Autoria e outros dados (tags, etc)
Miércoles, 23.11.11
Este es el momento de movilizar a los ciudadanos de izquierda que se sitúan en la justicia social y en la profundización democrática como forma de combatir la crisis.
No podemos asistir impávidos a la escalada de la anarquía financiera internacional y al desmantelamiento de los estados que colocan en riesgo la sobrevivencia de la Unión Europea. 

La Unión Europea despertó tarde para la resolución de la crisis monetaria, financiera y política en que se encuentra sumida. Sin embargo, sin la resolución política de los problemas europeos difícilmente Portugal, y otros Estados, retomarán el camino de progreso y cohesión social. Es necesario encontrar un nuevo paradigma para la Unión Europea.
Las corrientes laboristas, socialistas y sociales-demócratas adscritas a la tercera vía, así como la democracia cristiana, fueron colonizadas en el cambio de siglo por el situacionismo neo-liberal.
En un momento tan grave como éste, es decisivo promover la reconciliación de los ciudadanos con la política, clarificar el papel de los poderes públicos y del Estado, que deberá estar al servicio exclusivo del interés general.
Los obscuros juegos del capital pueden hacer desaparecer la propia democracia, como ha reconocido la Iglesia. En efecto, la destrucción y el caos que los mercados financieros mundiales han producido en los últimos tiempos son inquietantes para la libertad y la democracia. El reciente recurso a gobiernos tecnócratas en Grecia e Italia ejemplifica los peligros que algunos regimenes democráticos pueden correr en la actual emergencia. Sin embargo, la Unión Europea solo se puede construir y reconstruir en la legitimidad y en la fuerza de la soberanía popular y del regular funcionamiento de las instituciones democráticas.
No podemos saludar democráticamente la llamada "calle árabe" y temer a nuestras propias calles y plazas. Porque hay mucha gente desesperada entre nosotros: los desempleados desamparados, la vejez digna amenazada, los trabajadores cada vez en situación más precaria, la juventud sin perspectivas y empujada a la emigración. Toda esta multitud de afectados y de indignados espera una alternativa innovadora que solo la izquierda democrática puede ofrecer.
En términos más concretos, tenemos que denunciar la imposición de la política de privatizaciones anunciada en un calendario adverso y que no entiende que ciertas empresas públicas tienen una importancia estratégica fundamental para la soberanía. Del mismo modo, el retroceso cívico en la prestación de servicios públicos esenciales, en particular en la salud, educación, protección social y dignidad en el trabajo, es inaceptable. Porfiamos también en la defensa del medio ambiente que ha sido tan desatendido.
Los firmantes se oponen a políticas de austeridad que añadan desempleo y recesión, sufocando la recuperación de la economía.
En este sentido, apelamos a la participación política y cívica de los ciudadanos que se sientan involucrados en estos ideales, para la movilización en la construcción de un nuevo paradigma.
Mário Soares
Autoria e outros dados (tags, etc)
Martes, 22.11.11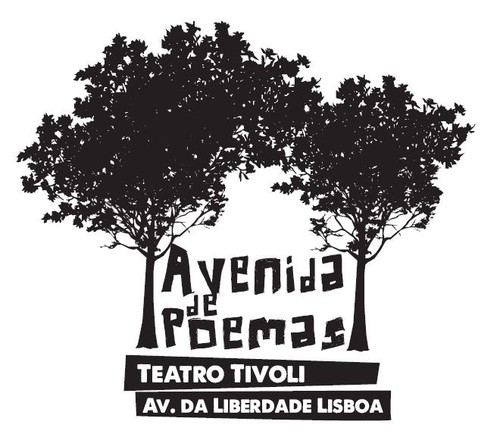 Una vez al mes, el escenario del Teatro Tivoli se abre al público para leer y escuchar poemas escogidos por los invitados de Raquel Marinho y José Mário Silva.
La primera sesión tendrá lugar hoy, 22 de noviembre, y contará con la presencia de Pilar del Río.
Las sessiones de Avenida de Poemas se pueden seguir en livestreaming aquí:
Autoria e outros dados (tags, etc)
Lunes, 21.11.11
La Fundación José Saramago apoya la candidatura del Fado a Patrimonio Inmaterial de la Humanidad
Autoria e outros dados (tags, etc)
Domingo, 20.11.11
It should come as no surprise to readers that Saramago, who died last year, that the lowercase "god" in his final novel is an arbitrary, malicious tyrant. In a winkingly blasphemous retelling of the Old Testament, Cain observes the destruction of Sodom and Gomorrah, wreaks havoc on Noah's Ark, and personally stays Abraham's hand as he is about to sacrifice Isaac (the angel having been waylaid by mechanical problems). Saramago, playfully stretching his chatty late style, pokes holes in the stated logic of the Biblical God throughout the novel, and the author's anger and despair at the deity's cruelty cuts through his endless uninflected sentences. Saramago does seem to find some peace in ambivalent, epigrammatic wisdom: "The history of mankind is the history of our misunderstandings with god, for he doesn't understand us, and we don't understand him.
Publicado en el 15 de noviembre de 2011
Autoria e outros dados (tags, etc)
Viernes, 18.11.11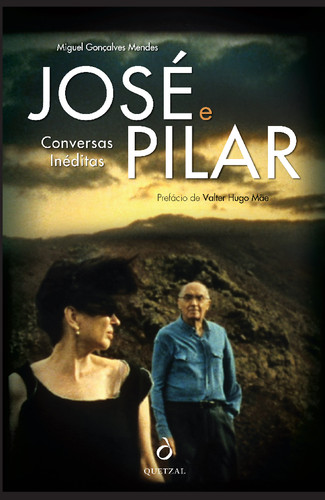 José e Pilar. Conversas inéditas (edición Quetzal) presenta una serie de entrevistas con José Saramago y Pilar del Río, conducidas por el director Miguel Gonçalves Mendes en los cuatro años de la trabajo en el documental con el mismo nombre.
Prólogo de Valter Hugo Mãe.
Autoria e outros dados (tags, etc)
---
---
---
---