---
---
Jueves, 26.01.12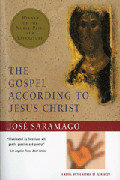 Jesus: a household name for most of the Western World. We know who he is, what he stands for, and we think we know his origins. But do we really know it? Or is our knowledge more a product of myth and legend? José Saramago's fictional account of The Gospel According to Jesus Christ provides an alternate history, a history that may be said to be more realistic, from the point of view of a skeptic.
This novel tells the tale of Jesus, son of Joseph, from the time of his birth, up to his death. It follows most of what the Bible says Jesus' life was, with a few major changes. I'll assume that readers of this review are familiar with the Biblical account of the life of Jesus, so I'll just point out the changes that are crucial to this alternate account.
First of all, Saramago's Gospel fills in the "missing" years of Jesus' life. In the Bible, there is an account of the life of Jesus from his birth up to when he was 12-years old. Then nothing else is reported until when he is 30 and is baptized by John at the Jordan River. In this novel, however, this is not the case. There are plenty of accounts of Jesus' life in between. His father Joseph dies when he is 13, and he leaves his house to fend for himself for several years, spending time as a shepherd with a character named Pastor, who is later revealed to be the Devil.
Saramago rearranges several Biblical episodes in this book. For example, the Bible states that Jesus spent a considerable period of time alone after being baptized, and the Devil proceeds to tempt him. In Gospel, however, the temptation occurs while Jesus is a shepherd with the Pastor. The Bible also states that Jesus spent 40 days with God, learning of his purpose here on Earth. The novel sees this as an episode on the Sea of Galilee, when a mist envelops the boat that Jesus was occupying, and God and Jesus, together with the Devil, had a conversation.
Perhaps the most controversial aspect of this novel is the fact that Jesus is portrayed to have carried on a relationship with Mary Magdalene. Yes, folks, Jesus is not a virgin in this novel. He has a partner. And given what I know about religion and its supporters, I don't think that sits well with the conservative folk.
Autoria e outros dados (tags, etc)
Miércoles, 25.01.12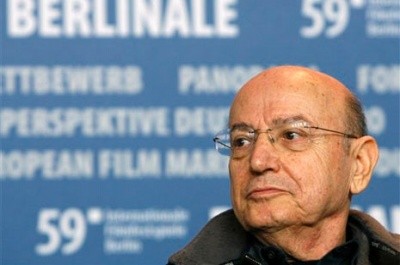 Era un hombre lúcido. Conocía su cultura y su tierra, le tomaba el pulso a su tiempo y estaba triste, desesperanzado. Cuando el 22 de septiembre fue a Barcelona a recoger el Premio Terenci Moix nos impresionó a los miembros del jurado por la amargura con la que hablaba de Grecia, del caos económico en que se encontraba sumido su país, que siendo milenario y potente había tocando fondo por motivos que no lograba entender. Ni los económicos ni los políticos. Textualmente dijo "Grecia está en la sala de espera de la nada. La crisis de Grecia es la de Europa. No es economía, es política y melancolía". Añadió que no sabía si al regresar de Barcelona tendría todavía país, o habría sido directamente intervenido y tomado por cualquier maniobra financiera-especulativa-política. Usaba el humor sarcástico para defenderse. Porque Theo Angelopoulos trabajó en su cultura, que es universal, rodó "La mirada de Ulises" o "Alejandro Magno" entre tantas obras maestras, como "La eternidad y un día" por poner un ejemplo más, era una persona consciente que no podría ser, y no lo era, indiferente a la desolación y al caos griego. Era un ser sufriente por su país y no se tomaba la molestia de disimularlo. Ni de señalar las políticas neoliberales como el origen de la crisis y los malos gobiernos como los cómplices de la ruina. En Barcelona habló de Grecia, pero también habló del mundo. Un ser humano lúcido en nuestro tiempo es un ser humano apesadumbrado. Aunque personalmente no tuviera problemas, los tenían quienes le rodeaba y eso le hacía perder el sueño. Ahora Theo Angelopoulos no está con nosotros, una moto, una vulgar moto acabó con su vida. O no: la sensibilidad de su mirada, que iba más lejos, sigue prendida en las miradas de quienes amamos su cine y compartimos su temor de que la ética haya sido expulsada de los organismos que mandan e imponen reglas salvajes en todo el universo.
La Grecia que inventó la Democracia hoy está de luto. Y con los griegos, muchas personas en el mundo entero.
Ha muerto otro hombre que daba personalidad a su tiempo.
Al pesar general por la muerte de este creador se une la Fundación José Saramago. Sin los muros de contención que son los grandes pensadores otros, desde la sociedad civil, tendremos que redoblar esfuerzos para evitar que el vacío avance hasta hacerse amo de conciencias y países.
Más información:
El País
Autoria e outros dados (tags, etc)
Miércoles, 25.01.12
Últimas noticias del Sur (Espasa) no es un libro de viajes. Es un recorrido de anécdotas y vivencias, una lección de vida contada por la pluma del escritor chileno Luis Sepúlveda e ilustrada con la cámara del argentino Daniel Mordzinski, también conocido como el fotógrafo de los escritores. Es un cuaderno de bitácora donde se narran las aventuras de dos amigos que un día decidieron hacer un viaje por la Patagonia argentina. El viaje comenzó en 1996 con la primera visita al sur del país, y se transformó en páginas sin querer. "El libro empezó a ser algo vivo en las conversaciones con la familia y los amigos que, casi sin excepciones, pedían que lo escribiera", explica Sepúlveda. Cuatro años más tarde hicieron un segundo viaje a la Patagonia, y volvieron con más fotos y con más historias. Pero Sepúlveda no terminaba de estar satisfecho. Faltaba algo que no encontraría hasta su tercer viaje, en 2001: "Esta vez cruzamos a la Tierra del Fuego y, al regresar, supe lo que faltaba: el mundo austral había cambiado mucho y nosotros habíamos sido testigos de los últimos días de una forma de ser, de una forma de relacionarse, de una sociabilidad y hasta de una cierta inocencia terriblemente violentada por un sentido de propiedad o de despropiedad, que para las gentes del sur del mundo era extraña, incomprensible, cruel. Entonces decidí dejar reposar esas historias en mi memoria, que se decantaran, que respiraran, y pensé que la escritura debía ser la de una novela, la novela de un lugar y sus últimas noticias".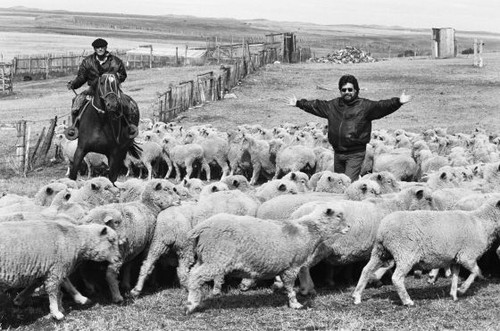 Autoria e outros dados (tags, etc)
Miércoles, 25.01.12
(por orden de adhesión)
1. - Ana Bela Rodrigues
2. - Maria do Céu Pinheiro
3. - Rosa Baleizão
4. - António Paulouro Roque
5. - Maria Leiria
6. - Juan José Cuadrado del Río
7. - Cristina Gázquez Santoyo
8. - Eula Pinheiro
9. - Margarida Martins
10. - Annita Benassi
11. - Rui Passos Rocha
12. - Maria Helena Baleizão
13. - Joaquim Bispo
14. - Isabel Sousa Dias
15. - Adriana Mohr
16. - Helena Vaz Duarte
17. - Aurora Cerqueira
18. - Asunción Muñoz
19. - João Correia
20. - Júlia Alves
21. - António Melo
22. - Gil Montalverne
23. - Rita Araújo
24. - Virginia Prado de Siqueira
25. - Ana Oliveira
26. - Edite Estrela
27. - António de Vasconcelos Lourenço
28. - Catarina Vaz Pinto
29. - Mercedes Molina Gámez
...
Autoria e outros dados (tags, etc)
Martes, 24.01.12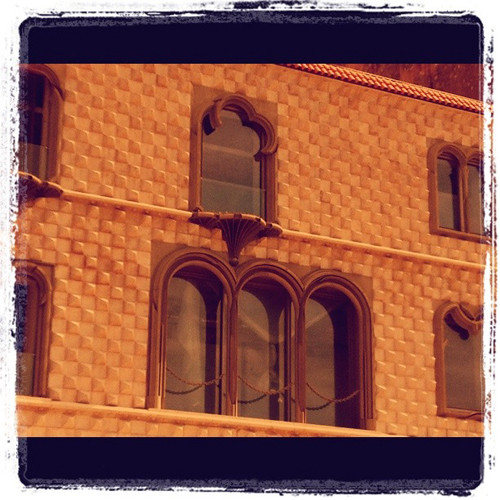 A Câmara Municipal de Lisboa e o seu Departamento Cultural estão a organizar durante este ano um conjunto de passeios culturais abertos ao público, mediante inscrição prévia.
Dois destes percursos são organizados em torno da obra e da vida de José Saramago. No próximo dia 22 de Fevereiro terá lugar o passeio A Lisboa de Saramago, que junta o universo do livro Memorial do Convento à vida do Escritor e à história da cidade.
Com partida no Largo de São Domingos e chegada à Casa dos Bicos, os participantes terão oportunidade de percorrer um conjunto de espaços relacionados com, por exemplo, o massacre dos judeus e o período negro da Inquisição.
Para mais informações, sugerimos uma visita à página da Agenda Cultural de Lisboa. As inscrições podem ser feitas através do e-mail dpcc@cm-lisboa.pt ou do telefone 218 170 628.
Autoria e outros dados (tags, etc)
Lunes, 23.01.12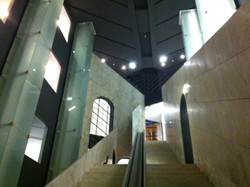 Heavy medieval silence drapes over a Portuguese village built in the 15th century on the banks of the River Duoro. Sun rays bounce off rivers that seem to run through every city in the country. Decorative ceramic tiles line the walls of otherwise simple buildings.
This is the Portugal of Jose Saramago.
Despite his love of this country, Saramago, the Nobel-Prize-winning writer, had a complicated relationship with his homeland. Portugal is a devoutly religious country, and Saramago was infamous for being a Communist and an atheist. Portugal was opposed to Saramago's work, so much so that when he published The Gospel According to Jesus Christ in 1991 and was nominated for the European Literary Prize, the Portuguese government banned the book from the competition. The writer moved to Spain.
But, in his novels, Saramago captured the people and places of Portugal and, with the recent release of the documentary "Jose and Pilar," the Portuguese people's perception of the writer has changed. An intimate look into the life of an endearing and compassionate man, Jose and Pilar ran in theaters for five months in Portugal and was chosen to represent Portugal in the 2012 Academy Awards' Best Foreign Film and Best Song categories.
After watching the film and reading several of Saramago's books, I decided to travel to Portugal in search of places integral to the writer's novels and his life. Before your next trip to Portugal, pick up a Saramago book and check out these places:
Autoria e outros dados (tags, etc)
---
---
---
---